All You Need to Know about Gastroenterology Medical Coding Billing and Collections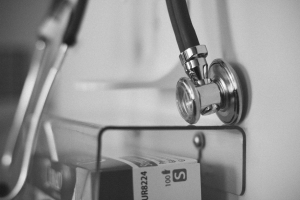 Timely billing and account reimbursement are strongly connected to the financial success of your gastroenterology practice. One of the most essential decisions you'll ever make in terms of your practice's business is choosing a good billing provider. Your gastrointestinal billing business must have the required competence to manage the complexity of gastroenterology billing and collections. This is where learning more about gastroenterology medical coding, billing and collections can make all the difference in your business and ensure that it follows HIPAA compliance.
What You Need
There is a reason why Gastroenterologists rely on qualified billing service providers to take care of their complete billing, collections, and Revenue Cycle Management needs. Experienced gastroenterology practice billing services offer a preliminary assessment of the practice and accounts receivable and will then find the gaps in your service that need to be improved. The following are some of the main services that gastroenterologist medical billing services offer;
Customizable billing reports
Revenue Cycle Management
HIPAA Compliance
System-based claims scrubbing
12-hour claims processing
Handling all billing calls
Complete account receivables management
Quality assurance checks
Quarterly coding updates
Another major benefit of hiring professing medical billing services is that they hold weekly meetings to discuss the progress of the revenue cycle management and go over reports to tweak your business processes.
Why Work With Medical Billing Services?
Billing for gastrointestinal treatments may be difficult at times and requires significant knowledge and billing experience in gastroenterology. Medical billing firms without expertise in dealing with gastroenterologists can make coding errors, resulting in claims being rejected or underpayment for improper treatments or procedures. This is why only a gastroenterology coder would know that a colonoscopy must include progress beyond the splenic flexure in order to be billed. Otherwise, the paperwork would be lacking and would only allow for a sigmoidoscopy to be performed. This might go undetected by generic billing software, resulting in reduced reimbursement levels.
Experienced medical services that specialize in gastroenterologist billing are experts in both gastroenterology and endoscopy billing. This ensures that your clinic gets the most money for the services that you provide. Professional billers will work with you to determine underpayments and other areas of concern and also handle all of your practice's billing needs. Since the gastrointestinal medical billing service is located in the United States, they follow HIPAA compliance, which ensures that your patients' medical information is protected.
Medical Billing Service Increases Your Reimbursements
The professional medical billing service you hire has experienced billing and coding staff who are well-trained and stay up to date on all of the changes in gastrointestinal codes and other regulations. This ensures that the claims they submit are always correct and that payment is not delayed. Professional medical billing services understand the claims denial process and can swiftly and effectively challenge refused claims to guarantee prompt reimbursement.
Using a professional gastrointestinal medical billing service can significantly increase your reimbursements. In fact, it should be more efficient and effective than your own office when it comes to billing. A gastrointestinal billing service should allow you and your staff to focus on what they do best: practicing medicine. A gastroenterology billing service can help you make your business more profitable, whether you operate a private practice or work in a hospital or multi-provider institution. According to reports, a claims adjustment rate of between 20% and 35% is considered good for any medical billing service provider.
One of the major benefits of using a professional medical billing service is that their state-of-the-art billing system generates accurately coded claims daily and submits them electronically. Once your bills are processed, payment can be received in as little as ten days instead of three months.
Reduce Your Expenses
Some professional gastroenterologist billing services, such as JBF Medical Billing, are unique in the field of gastroenterology billing. This means that they offer a complete and all-inclusive Medical billing and Revenue Cycle Management service that you can count on. By using their services, gastroenterologists can reduce their office expenses by almost half, and all you need is a computer and access to the Internet. The use of advanced, web-based medical billing software ensures that you get reimbursed on time. Since these services make sure to follow HIPAA compliance, you can rest assured that your practice is not going to have any trouble with the law. These are just some of the reasons why it pays to outsource to medical billing experts rather than doing it all by your lonesome.
JBF Medical Billing provides professional medical billing services. What sets us apart is that we offer our expertise exclusively to Gastroenterologists and related fields. In short, we are a done-for-you billing service that can be customized according to your specific requirements. Our medical billing software can be easily integrated with existing electronic health records (EHR) for physicians. JBF Medical Billing is a proud member of the American Gastroenterological Association (AGA), the American Association of Healthcare Administrative Management (AAHAM), and the American Medical Billing Association (AMBA).