Is Your Gastroenterologist Practice in Good Health?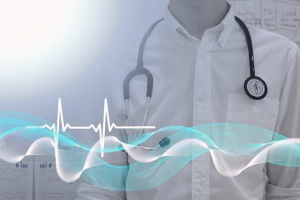 As a gastroenterologist practice, you need to ensure that all aspects of your practice are running smoothly, especially medical billing and revenue cycle management. This is not just to ensure that your gastroenterologist practice is in good health but also to ensure that your practice follows HIPAA compliance.
So, what does keeping your gastroenterologist practice in good health mean?
All administrative and clinical processes that contribute to collecting and managing money for services delivered are referred to as the revenue cycle. Parts of the revenue cycle management that may need to be improved include payments from patients as well as insurance companies, patient demographics entries, claim submissions, medical coding, payments postings, processing rejections, and denial resolution, amongst others. These are all part of revenue cycle management and are critical to the good health of a gastroenterologist's practice.
Ways to Improve Revenue Cycle Management
Medical billing and revenue cycle management are two critical areas of any gastroenterologist's practice. Keeping in mind the importance of revenue cycle management, here are a few tips that can help gastroenterologist practices improve these key areas of their practice:
Daily Claim Submissions
As a gastroenterologist practice, it should be your main prerogative to stay up-to-date on the submission of new claims on a daily basis. This helps to ensure higher accuracy for days in AR and that the appropriate time is given to amend any mistakes that could have occurred while submitting the claim. It goes without saying that as a gastroenterologist practice, if you submit your claims late, you are also going to receive those reimbursements late, which is not good for any gastroenterologist practice.
Work Edits Daily
Review and revise filed claims daily, and check for rejected, denied, or deleted claims. Remember, the payer may reject the claim if coding or charge entry errors are not identified prior to claim submission. Decrease denial rates and promote healthy cash flow by establishing an internal mechanism to go through revisions and rectify claims.
Automate Payment Posting
To reduce mistakes, 90 percent of payment posting should be automated. Payments are posted as ERAs or EOBs as per line items in most billing software's auto-post feature. Payment posting accuracy is essential for overall profitability and ensuring that patients are invoiced for the proper amounts. Determining the fundamental cause of denial is aided by accurately collecting denial reasons.
Add Primary, Secondary and Tertiary Payers
Unless there are revisions in the billing system, most billing systems will send secondary claims electronically. Input data of all insurances and allocate them as main, secondary, and tertiary when inputting the patient's insurance information. If the first payment is incorrectly submitted, the subsequent claim may be sent to the payer with inaccuracies.
Categorize All Denials
A denial could be due to a missing preauthorization/referral or some other issue, but digging into the specific payer details will reveal whether your front-end staff or medical billing service failed to obtain accurate authorization or if the inaccurate information was specific to what that payer required at the time the authorization was obtained. There are several reasons why this issue occurs, which is why it is crucial to categorize all denials to fix issues and avoid further confusion.
Track Claims that have Been Submitted
Another useful practice that gastroenterologist practice and related practices can benefit from is simply tracking all claims that have been submitted. This helps to ensure that all claim report data has been accurately interpreted and all denied claims have been separated and divided into those that require management when they occur and those that could be preventable. To determine just how the information got missed by your accounts team, you should track denied claims for any missing information and carry out a root cause analysis. This is one of the areas where professional medical billing and revenue cycle management services shine.
Decide Refund Deadlines
One of the major issues that are faced by many gastroenterologist practices is ineffective payment processing. This oftentimes results in delays in refunds that may last for months, leading to some very unhappy clients. Furthermore, these refund delays also lead to miscommunication between the gastroenterologist practice and the patients, and can sadly result in mistrust between patients and your gastroenterologist practice. This is why it is crucial to always hire the best medical billing and revenue cycle management service for your gastroenterologist practice to ensure that refunds are not delayed and that patients get the timely attention they demand.
Ending Note
Medical billing and revenue cycle management is a crucial part of any gastroenterologist's practice. JBF Medical Billing, LLC. is an experienced and reliable billing service that has been serving gastroenterologists since 2013. What makes this service unique is that we offer it specifically for gastroenterologists and gastroenterologist-related practices. This means that your medical billing is being taken care of by the experts.
Our medical billing software links easily to most of the EHR (electronic health records) software that physicians use. Hiring the best in the business can ensure that your medical billing, including refunds, is properly handled on time without compromising accuracy. This is also one of the reasons why gastroenterologist practices commonly outsource to medical billing experts.
JBF Medical Billing LLC. is also a proud member of the American Gastroenterological Association (AGA), the American Association of Healthcare Administrative Management (AAHAM), and the American Medical Billing Association (AMBA), so you can rest assured all of your Revenue Cycle Management and HIPAA Compliance are taken care of by the experts.