The Appeals Process: What Gastroenterologists Need to Know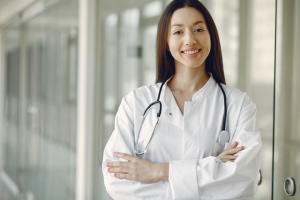 If an insurance provider refuses to pay a claim, that could be a serious problem for any gastroenterologist. However, the good news is, you have the right to appeal their decision and even have the insurance provider's decision reviewed by a third party. Unfortunately, many gastroenterologists and those working in related fields do not know how the appeals process is carried out, which could have the opposite effect on your attempt to appeal a decision. This is why it is crucial for every gastroenterologist to educate themselves on the appeals process.
Know the Rules
Once a gastroenterologist receives a denial for an insurance claim, they need to act quickly by filing an appeal. Additionally, that appeal needs to be filed in accordance with the rules and regulations of the insurance network. This is where most gastroenterologists make the mistake of going at it alone, leading to human errors and preventing your appeal from getting passed. This is where medical billing services come in and can provide you with valuable services during the appeals process.
One of the main advantages of using a professional medical billing service provider is because this is not going to be their first rodeo. As in, an experienced medical billing service will have worked on multiple appeals for various clients, which means they will know far more about the appeals process than an in-house accounts team of a gastroenterologist. Since not all claims that are denied can indeed be appealed, gastroenterologists need to consult with a professional medical billing service to find out the eligibility of the appeal. This is one of the main reasons why it is advised for gastroenterologists to outsource to medical billing experts.
Keeping Track of Denial Metrics
Only a professional medical billing team will be able to keep track of the specific denial metrics in order to get the information they need on the reason behind the denial, or of any financial issues. This is why it is advised for gastroenterologists to always keep tabs on their rate of claim denials. Keeps records of claim denials will make it easier for the medical billing service to find any patterns of these denials, whether it is because of human error or specific mistakes during the filing process. Once the issues have been identified, the professional medical billing team will take the necessary steps to put in place a strategy for the appeals process.
How Serious Is the Claim?
Gastroenterologists need to note that not all claims that are refused are complex. Before bringing the problem to a higher level, see whether it can be solved in a more straightforward manner. Transparent contact with the insurance payer's representative is a solid start. When you get your refused claim, you'll also get the reasons why it was denied. Before moving on to the next stage, be sure you have thoroughly studied them. To discover the problems on your end, check the proper codes and details given. If you have an automated instrument, such as domain specialized software, you can accomplish it quickly. Make the call, and the problem may be fixed straight immediately. This is why it is so important to have your staff properly document all patient records and relevant details on the patient.
Errors in the Appeal Letter
One of the most common mistakes made by gastroenterologists during the appeals process is errors in the appeal letter itself. Some of the glaring mistakes that stand out and keep your appeal from getting processed include using the standard template for appeal letters, which removes the personal touch and crucial information that insurers may need.
Every insurance provider has a different procedure for appeals, so it is always best to get in touch with the insurance provider to find out the best approach. Once informed by the insurance provider, these rules need to be followed properly. Few gastroenterologists know this, but different denials require different appeal letters. This is something that only a professional medical billing service provider who offers the service would know and get guide you through the process.
The appeal letter should include information on the name of the gastroenterologist, the name of the patient, the NPI number, and tax ID number of the healthcare provider, and patient ID, along with other crucial information regarding the service rendered.
It is wise for gastroenterologists to outsource to medical billing experts mainly because it ensures that their claim will be accepted and also to ensure that they follow the rules for HIPAA Compliance. Not doing so could lead to many other issues that gastroenterologists and related practices should always steer clear of to keep their practice running and profitable.
Ending Note
The appeals process in medical billing is a complex area where gastroenterologists need to focus on to maximize their revenue. Hiring the right billing service provider can help achieve that. JBF Medical Billing, LLC. is an experienced and reliable billing service exclusively for Gastroenterologists and Gastroenterologist-related practices. What makes this service unique is that we offer it specifically for gastroenterologists and gastroenterologist-related practices. This means that your medical billing is being taken care of by the experts. Our medical billing software links easily to most of the EHR (electronic health records) software that physicians use.
JBF Medical Billing LLC. is also a proud member of the American Gastroenterological Association (AGA), the American Association of Healthcare Administrative Management (AAHAM), and the American Medical Billing Association (AMBA), so you can rest assured all of your Revenue Cycle Management and HIPAA Compliance are taken care of by the experts.