What Gastroenterologists Need to Know About Telehealth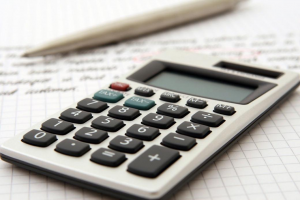 Many gastroenterologists now realize the advantages that telehealth can have for their practice. In fact, it wouldn't be wrong to say that telehealth services are completely revolutionizing healthcare for patients, medical professionals, and GI specialists. However, gastroenterologists will also need to complement their telehealth services with the right medical billing and revenue cycle management services.
Keeping in mind how important telehealth and specialized medical billing is as an investment for increasing revenue for Gastroenterologists, here are some things that GI specialists need to know about telehealth.
Why You Need a Professional Medical Billing Service?
Telemedicine appointments are still subject to standard Medicare copays and deductibles, although there is some flexibility. It should be noted that health providers will be able to waive or decrease cost-sharing for telehealth appointments during the pandemic. On the other hand, beneficiaries are still responsible for cost-sharing for these services if the practitioner does not waive cost-sharing.
The term "patient copay" generally includes deductibles, coinsurance, copayments, and other similar charges. However, gastroenterologists will need the right support when it comes to processing these payments and ensure HIPAA Compliance is met. This is where professional GI practitioner-only medical billing services come in.
Lowered Cost
Another major benefit of opting for telehealth is the significantly lowered cost. While patients get to benefit by getting access to GI specialists, which can otherwise be expensive if making a traditional appointment, telehealth makes it possible to consult with the best GI specialists without having to visit the doctor in person. This not only helps cut the costs for a patient but also for the gastroenterologists since it helps them save time and see more patients during the day. In this way, leveraging telehealth with the right medical billing and revenue cycle management ensures that gastroenterologists are able to provide the best service and increase their revenue.
Improves Medical Access
As mentioned, telehealth can improve medical access for patients, especially those who live in remote places or are unable to commute to and from the hospital or doctor's clinic. For example, living in the country has many advantages, but quick access to medical care isn't necessarily one of them. Telemedicine allows patients who live a long distance from a medical institution to consult with a doctor promptly.
When driving conditions are less than ideal, such as during a snowfall, this saves them a lot of time and permits people to stay off the road. In this way, telehealth also ensures that those people who can't physically travel to see a gastroenterologist get the right medical attention they need and get access to a GI professional with ease before their condition gets worse.
GI Doctors Get to Stay in their Clinic
Another major benefit that's been made possible by telehealth and technology is that GI doctors no longer have to visit patients physically. This can be even more difficult during a pandemic, which is why it is recommended to use virtual appointments to treat patients in the comfort of their homes. Another advantage of telehealth is that it allows GI doctors to connect with their patients even after hours or during weekends in case of an emergency.
New symptoms and health issues can all be diagnosed by at-home monitoring systems that send information to medical experts. This can assist patients in receiving timely interventions, which could save their lives.
Lowers Medical Overhead Costs
For GI doctors, telehealth helps reduce office costs, such as front-desk attendants and accounting and payment processing staff. Gastroenterologists can easily hire professional medical billing and revenue cycle management services to help streamline the entire process while at the same time lowering the costs of having to hire an in-house team.
During the PHE, hospitals and a variety of providers, such as doctors, nurse practitioners, clinical psychologists, nutritionists, and licensed social workers, may offer telemedicine. Many governors have reduced licensure and other state telehealth regulations as part of COVID-19 emergency declarations. However, encouraging patients to seek medical care remotely and improving digital literacy has become a real challenge that's faced by many healthcare professionals, especially GI doctors. That being said, with the right equipment and support, gastroenterologists can ensure that they are able to provide a superior service to their patients.
Because of overburdened healthcare systems, endoscopy units were used as COVID-19 units, resulting in widespread delays and an expanding backlog of elective cases. As a result, healthcare providers were obliged to communicate with patients via telemedicine.
For Gastroenterologists, this can be quite the challenge when it comes to processing payments, which is why it is recommended to use a professional medical billing and revenue cycle management service that follows HIPAA Compliance to ensure that all payments are streamlined. The need for specialized medical billing services for gastroenterologists has been called for mainly because of the fact that telemedicine has been expanded to cover patients with abdominal discomfort, colorectal cancer (CRC) screening, abnormal liver tests, GI hemorrhage, and liver transplant recipients, among other GI interactions. With a significant increase in the number of patients looking for the right medical care, gastroenterologists today need all the help they can get when it comes to medical bill processing and revenue management.
Ending Note
Telehealth services, both audio-only and interactive audio and video, can be given for any purpose, whether or not the telehealth service is connected to the diagnosis and treatment of COVID-19-related health problems. In the case of violation of the regulatory standards under (HIPAA) during the PHE, no penalties will be applied to physicians who use telemedicine.
JBF Medical Billing LLC. is a billing service exclusivley for Gastroenterologists. In short, we are a done-for-you billing service that can be customized according to your specific requirements. Our medical billing software can be easily integrated with existing electronic health records (EHR) for physicians. JBF Medical Billing is a proud member of the American Gastroenterological Association (AGA), the American Association of Healthcare Administrative Management (AAHAM), and the American Medical Billing Association (AMBA).