Billing\Insurance Frequently Asked Questions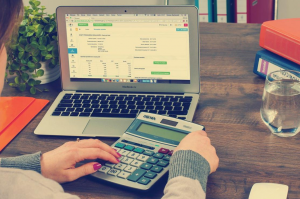 Gastroenterologists are doctors who specialize in the diagnosis and treatment of gastrointestinal (GI) and liver disorders. These specialists also perform routine procedures such as colonoscopies. The Affordable Care Act mandates that some preventative treatments, such as colonoscopies, be covered by insurance coverage at no cost to the patient.
One of the reasons why GI billing and revenue cycle management are recommended is because medical billing and Revenue Cycle Management, as well as cloud-based technological assistance, benefit both practice-based and hospital-based gastroenterologists, ensuring seamless integration.
Q. What Does a Gastroenterology Billing Service Offer?
Some of the expertise that professional GI billing services provide include, but aren't limited to, back-end billing support, bill insurances,and patient billing. Other services include submitting insurance claims, claims follow-up, and full-practice management with a goal to help gastroenterologists increase their revenue. JBF Medical Billing using the latest technologies, including cloud-based practice management software and electronic health records.
Q. Why JBF Medical Billing?
JBF Medical Billing specializes in medical billing and revenue cycle management services specifically for Gastroenterologists. JBF Medical Billing has worked closely with a wide range of medical specialties, creating customized, HIPAA-approved services from the bottom up. We offer a fullyfunctional billing service that has demonstrated effectiveness in assisting our clients in becoming more lucrative while removing the stress of managing an in-house billing department. Besides that, we understand how difficult GI medical billing can be, such as billing a colonoscopy with the advancement beyond the splenic flexure.
Q. Why Choose a GI-Only Billing Service?
It is important for a gastroenterologist (GI) to accept that fee schedules and other factors are in constant flux. This makes it extremely difficult for regular run-of-the-mill, multi-disciplinary billing services to keep track of the constant changes and ensure that they provide accurate GI billing services that follow HIPAA Compliance rules and regulations. Since JBF Medical Billing provides services exclusively to gastroenterologists, you can rest assured that you will be getting the highest level of expertise and accuracy when using our specialized GI billing services.
Q. Why Outsource to Medical Billing Experts?
One of the main reasons it is advised to outsource to medical billing experts is that we bring a level of knowledge, expertise, and transparency that isunmatched when it comes to GI billing services, revenue cycle management, and ensuring the correct diagnostic and procedure coding gastroenterology.
Q. What Are the Other Services Provided by a GI Billing Service?
At the end of each month, you'll receive a choice of reports based on the information you want to analyze, such as account activity and ag As needed, customized reports can be created. It is recommended to hold a monthly meeting to go through the previous month's collections in detail and compare them to the current month's collections so you can spot patterns and assess your practice's success.
Q. What is the Billing Procedure?
Our billing experts will generate the bill straight from the EMR software you use, verify the claim, ensure there are no errors,and make the submission to the insurance provider via a billing clearinghouse. In short, our services ensure that the entire billing procedure is streamlined and optimized for revenue growth.
Q. What Happens When Claims are Denied?
JBF Medical Billing makes sure all the information is complete and accurate to increase the chances of getting paid by the insurance company. However, if,for some reason, a claim is denied, our experts will identify the reason behind the denial and make the necessary changes to the claim documentation and resubmit the claim. If required, we can also make an appeal to the insurance provider to ensure that you get paid.
Q. How Will My Practice Get Paid?
We do not receive any payments from insurance companies. This is what separates our service from the rest. We are here to facilitate you during the process. This meansyour practice will receive any payments that are due directly from the insurance provider. Our billing services ensurethat the whole process is carried out hassle-free so that you get your payments on time.
Q. Is it Going to Be Difficult to Make the Switch from My Current Billing Service Provider to JBF Medical Billing?
It doesn't really matter whether you have been using your current billing service for a long time or have just started with their service; you can easily switch to JBF Medical Billing whenever you choose to. We have an entire team of dedicated support staff that are here to help guide you through the setup process. We are going to be with you every step of the way to ensure a smooth and hassle-free transition. To get the process started, all you have to dois visit our website and take a few minutes to fill out the client registration form, and our representative will contact you shortly.
Q. Licensing and Certifications
This is another crucial factor to consider when choosing a medical billing and collection company. That's because, in many states, these services are governed by the State Banking Commissions and other government agencies that are charged with licensing and carrying out compliance audits. JBF Medical Billing is a proud member of the American Gastroenterological Association (AGA), the American Association of Healthcare Administrative Management (AAHAM), and the American Medical Billing Association (AMBA).
Ending Note
JBF Medical Billing provides professional medical billing services. What sets us apart is that we offer our expertise exclusively to gastroenterologists and related fields. In short, we are a done-for-you billing service that can be customized according to your specific requirements. JBF Medical Billing LLC. has been serving gastroenterologists since 2013. Our medical billing software can be easily integrated with existing electronic health records (EHR) for physicians. JBF Medical Billing is a proud member of the American Gastroenterological Association (AGA), the American Association of Healthcare Administrative Management (AAHAM), and the American Medical Billing Association (AMBA).